ABOUT US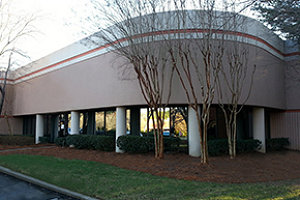 Immersive Display Solutions Inc. (IDSI), headquartered about one hour northwest of Atlanta's Hartsfield-Jackson International Airport, is a solutions-based and services-oriented company that designs and integrates affordable customer-specified custom cylindrical, panoramic and spherical projected display solutions for commercial and government customers in the visualization, and simulation and training markets.
Dedicated to delivering best of breed technology from our broad base of technology partnerships, our display solutions are ideal environments for the simulation of highly immersive experiences including flight, driving, ground combat, marine, situational awareness, or any other civilian, government or military operations that benefit from either a panoramic or completely immersed presentation of the activity.
IDSI offers individual display components as well as complete solutions for permanent or deployable, single and multi-channel display solutions that are grounded in our clients' unique requirements.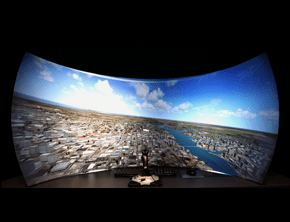 Immersive Display Solutions is an agile, focused and deeply knowledgeable team of professionals who collectively have a half-century of experience in the design and development of curved screen immersive display environments. In addition to our core team, IDSI maintains connections to a suite of consultants who have the experience and breadth of knowledge to take on even the most complex of display solutions.
While our people are the heart and soul of the IDSI team, perhaps our greatest advantage is the breadth of our partnership network and the capabilities that these strategic relationships bring to our ability to provide the best-fit off the shelf technologies to our customers. Since its inception IDSI has intentionally maintained a vendor agnostic stance for our integration projects since it is our belief that the best technology solutions are the ones that fit the best and make the most sense to a customer rather than forcing a one-size-fits-all strategy against a limited number of vendors.
We take the mantra of remaining customer centric very seriously. Unless specifically requested, each project starts as a unique set of requirements around which we develop and customize the right size and shape screen, projection, structure and supporting technologies. Our belief is that the display should fit the requirements rather than vice versa, while still remaining budget sensitive. As such we have developed processes, products, partnerships and solutions that are nearly infinitely customizable in order to insure that our creative abilities to provide unique, best-fit solutions at a reasonable price-point are not limited by an inflexible palette of components.